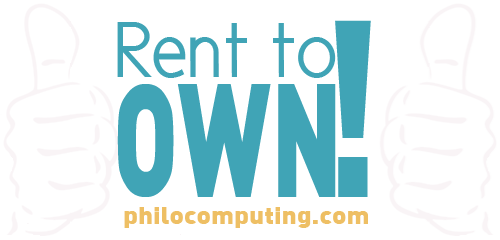 Rent to Own your Website today! Rent to Own makes it very affordable. What are you waiting for?
Get Your Rent to Own Website NOW!
There are many things you can Rent to Own; cars, furniture, tools, homes, etc.
Why not Rent to Own a Website?  Think aboutEaster and Technology. Read more ... » it.  Renting a website makes good financial sense especially a Rent to Own Website in a down economy.
Small businesses can save thousands of dollars in upfront web design fees, hosting and maintenance fees.  When you Rent to Own Website from Philo Computing, your businesses and organization will get a custom, fully functional website without depleting your marketing budget.  You pay a small design fee to start the process and your hosting and maintenance fees are paid on a monthly basis.
Rent to Own Website from Philo Computing is a great option for any business or organization.  There are no additional fees as Rent-To-Own is an all inclusive option so you won't be charged to change or update material. If you ever decide you no longer need or want the website, you can cancel anytime and your website will be deactivated immediately.
In your Rent To Own Website option, you will receive a custom built, professional looking website with;
Home Page with your contact information
Sub pages, depending on your needs, which may include Services, FAQ, Portfolio, Photo Gallery, News and Reviews

The Tablets are Coming! The Tablets are Coming!. Read more ... »

, Specials, About Us, Contact Page
Web design construction including layout & font, informational content, images (stock photos or your original photos/logos), navigational buttons linking pages
Shared hosting on my hosting site
Domain forwarding or domain registration (additional fee to register domain name with domain registrar)
Minor monthly updates for as long as you keep your website active.
Rent to Own Website is perfect for:
Individuals
Real Estate Agents/Brokers
Small Business
Home Based Business
e-Commerce
For Profit Organizations
Non-Profit Organizations
$199.00 Website Design & Development and Set Up Fee plus the following monthly fee:
3 Page Starter Website $19.99 month
5 Page Standard Website $34.99 month
6-10 Page Website $49.99 month
10-20 Page Website $74.99 month
Or, maybe you something else in mind
Isn't it time to have your own website with Rent to Own Website?
Contact us for your Rent to Own Website today!
Learn more
about.me
None found.