Website Designer Contact Details
If you want to learn more about our story or how we can
help

How to Change the Default Location of My Documents in XP. Read more ... »
you tell yours, please contact us for website designer contact details!
Website Designer Contact Details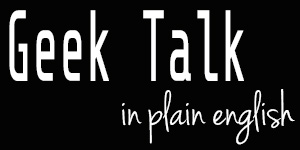 We do all the "geek stuff" on your behalf while you just enjoy the comforts of having your own website and your spend time doing things you really love. It is so easy to work with Philo Computing. You don't have to know all the technical jargon nor do you have to learn it. We take care of it and if you want to know the technical stuff we'll explain in layman's terms so you can understand it. Need a website design, website overhaul or an eCommerce website? Philo Computing can provide these services along with providing:
Monthly support packages available too:
Website Designer Contact Details
At Philo Computing, the focus is always on results for your website design. Whether you have an existing website which requires re-designing and updating and would like a brief chat, or require a brand new website from scratch, we would love to
help

How to Change the Default Location of My Documents in XP. Read more ... »
with your website design, development and implementation of your website. We focus on delivering a web design to suit your business needs, develop your brand and achieve your strategic business objectives. We believe our work to be successful when our service delivers on those principles.
Be sure to check out some of my other design websites: